Jigsaw!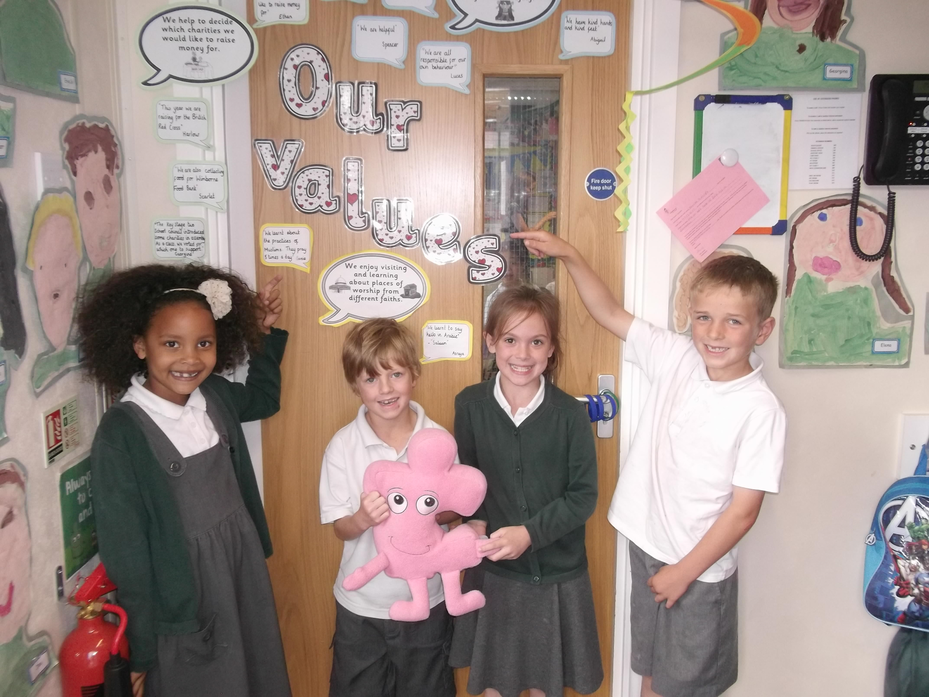 It's a very exciting time for us all at Wimborne First School, as Jigsaw grows and as more children are experiencing the benefits of being in a Jigsaw school we are delighted to become a
Jigsaw Junction School!
Being a Jigsaw Junction School allows us to act as a support centre for other local schools and teachers using Jigsaw, and also play a role in recruiting more schools to the Jigsaw Community.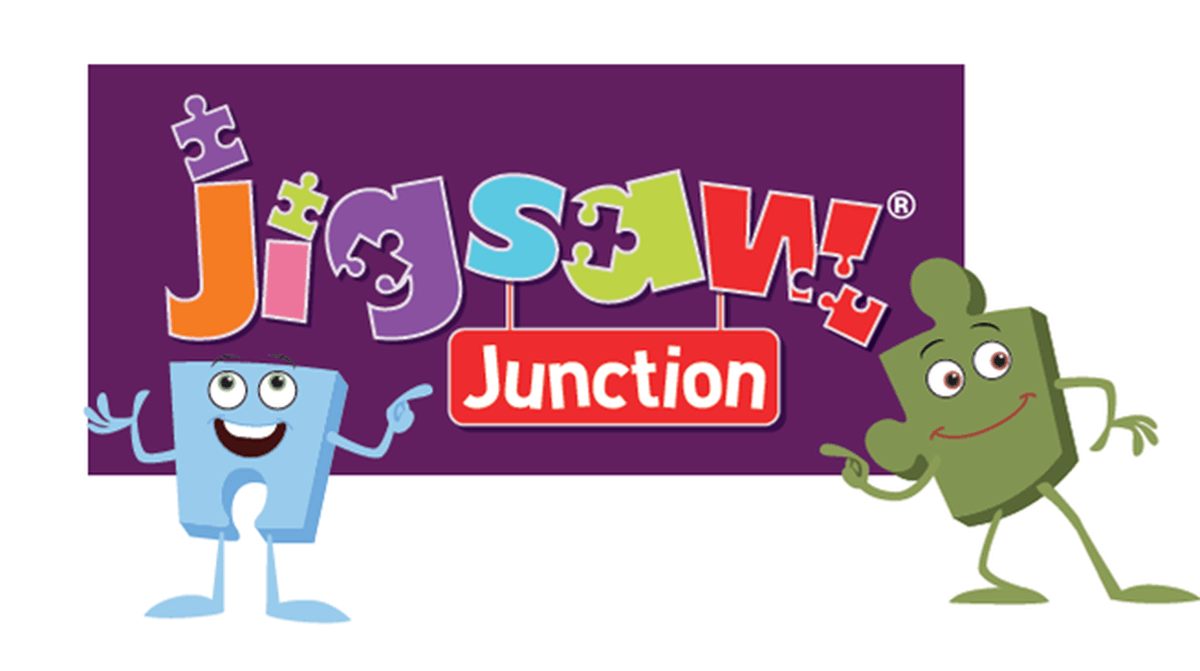 What is Jigsaw?...
Jigsaw Curriculum Map 2016: Curriculumn Overview.pdf
Jigsaw is a scheme of worked followed in school to support children's Personal, Social, Health Education (PSHE) emotional literacy and spiritual development in a progressive, interactive way. There are six half-term units called Puzzles:
Being me in the world
Celebrating difference
Goals and dreams
Healthy me
My relationships
The changing me
Each Puzzle has six lesson plans called Pieces, and the learning in each piece builds towards an end product for example, an exhibition, presentation, performance. Each unit (Puzzle) is launched with a whole school assembly. This includes an original song reinforcing the message of the Puzzle. Each class has a Jigsaw toy to support circle times and getting together. The programme places a huge emphasis on the development of Mindfulness to be aware of their thoughts and feelings in the present moment, equipping children with the tools to act on these thoughts and feelings appropriately and confidently.
As part of our 'Changing Me' puzzle, children will learn the following: To understand that everyone is special and unique, to express how they feel when change happens,to understand and respect the changes they see in themselves,to understand and respect the changes they see in other people, to know how to ask if they are worried about change,to look forward to change.
Please note, the schools SRE policy along with key vocabulary for this unit can be obtained from the School office.
Jigsaw at Wimborne First School...
Jigsaw Fiesta at Monkey World...
To celebrate the success of the Jigsaw Scheme, in 2014 the school was asked to be a showcase school and present the fantastic examples of work centred around the scheme to other schools at a Jigsaw Fiesta event held at Monkey World by the creators of Jigsaw. The staff attending presented the schools 'Jigsaw Journey' and the children who attended shared their views of the scheme and treated the audience to some Jigsaw songs. The children had a fantastic time and the feedback was incredibly positive!
The Garden of Dreams and Goals...
The hall was transformed into a magical garden of dreams and goals.The main hall of the school was decorated with the children's work and props to place and emphasis on their dreams, achievements and future goals. The children's work was displayed on flowers, hanging birds and butterflies in a life size display.
Parents were invited to walk through the garden with their children to share their dreams and aspirations. The response from parents was incredibly positive.
One parent commenting:
"I have found something out about my child I never knew" and another stated "this will stay with them forever".The garden was a final showpiece to mark the end of the children's PSHE (Personal, Social, Health and Emotional) Work.