A huge thank you to the PTFA for their kind donation that helped the school to purchase these fantastic resources.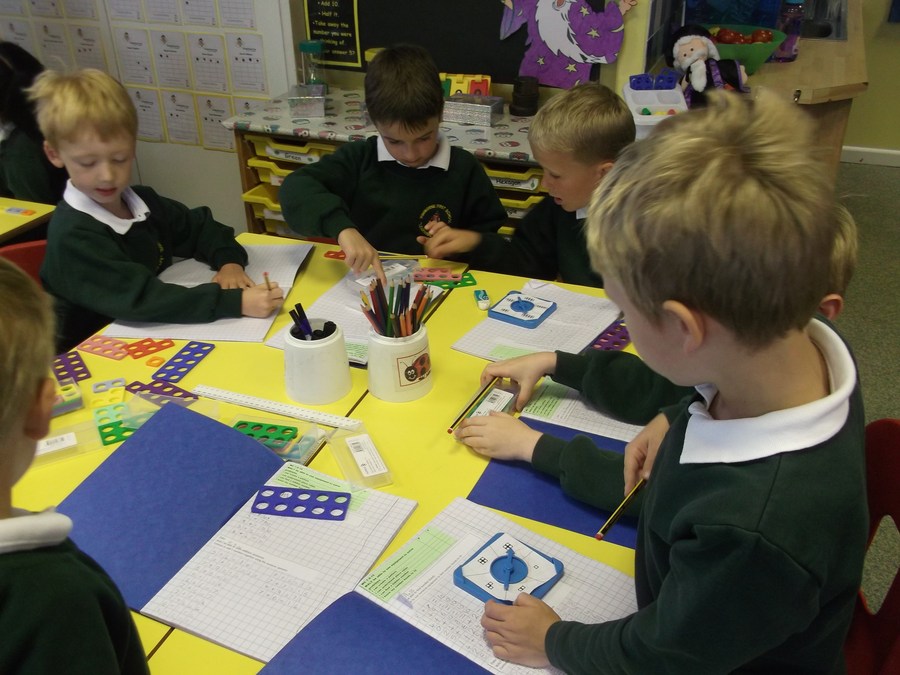 At Wimborne First School the teaching and learning of maths will never be the same again!
As adults, we know how important the use of number and the ability to calculate in our everyday lives are. However, the number system can be a pretty daunting concept when you first start school and it can be just as overwhelming as you get further into your learning and are faced with working with decimals and times tables. So that is why Numicon and its multi-sensory approach to mathematics has 'arrived' at Wimborne First School and WOW what a fantastic reaction it has had on the staff and children already!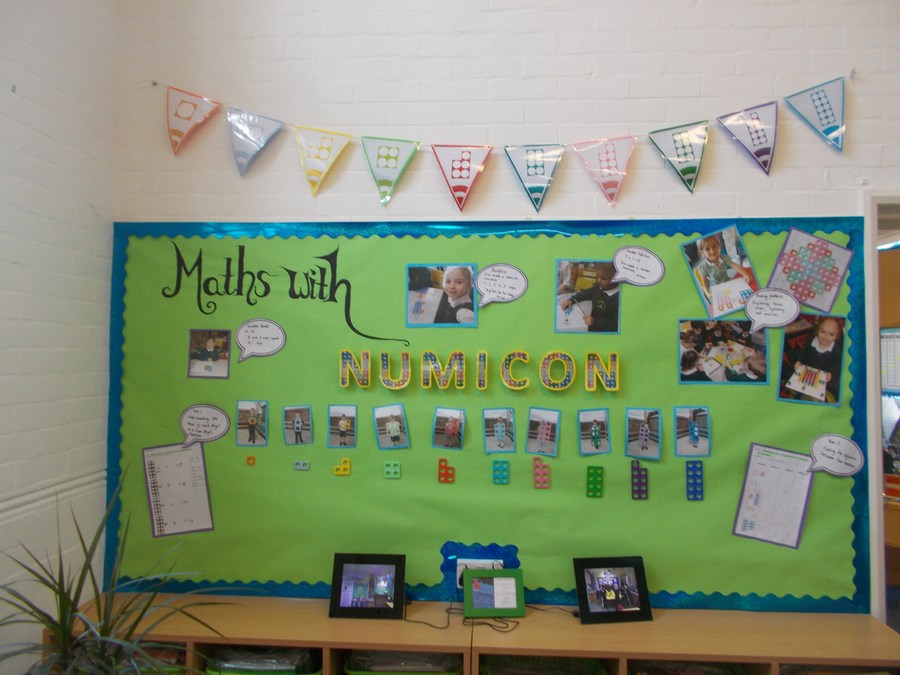 When the boxes of numbers, pattern boards and interactive software for the computers began to arrive at school, staff and children were both intrigued and fascinated by the colourful plastic 'shapes', rods and pegs that would enrich our teaching of mathematical concepts and support our already established calculation policy.
Smiles appeared on everyone's faces when large foam numbers 'shapes' appeared in the outside area one playtime, staff and children alike were eager to explore what exciting patterns and number 'discoveries' they could find.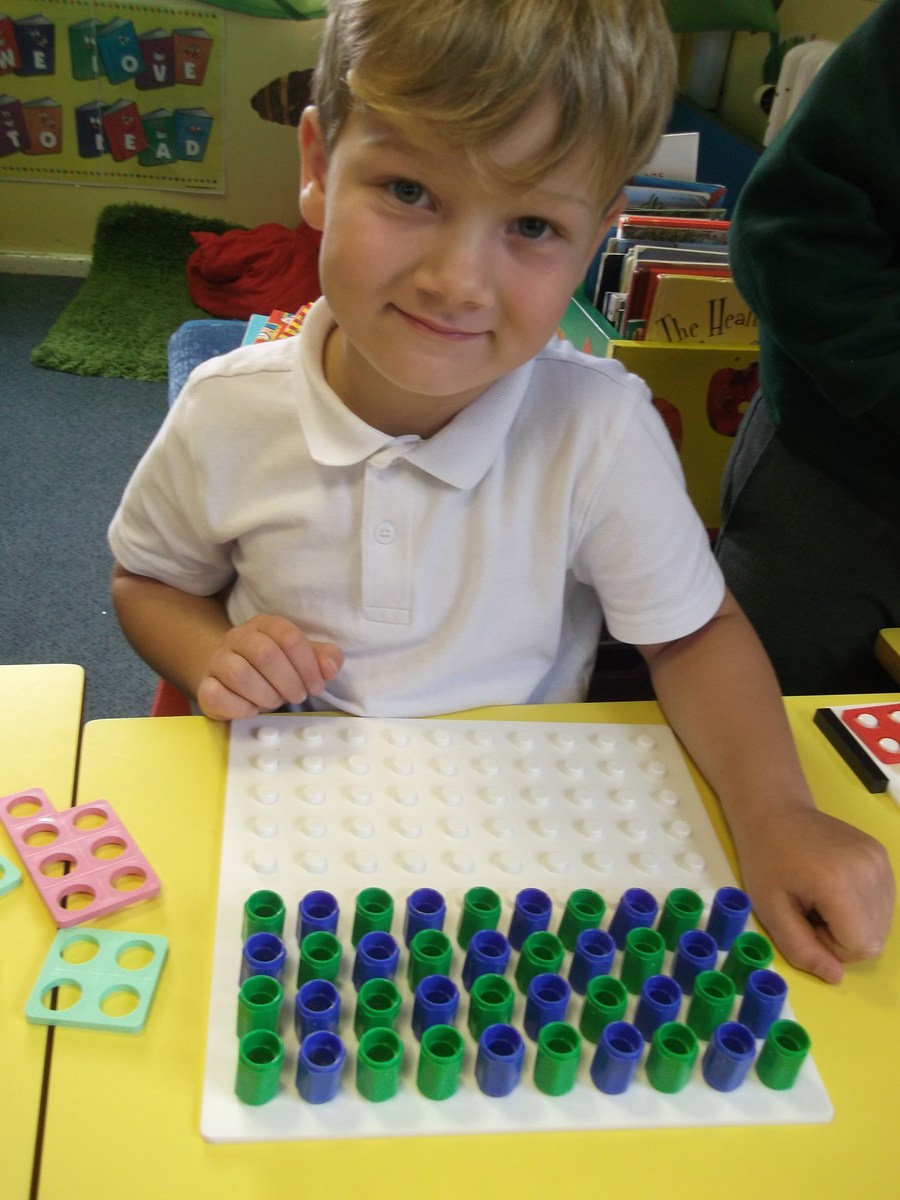 Numicon is a well-established scheme that many local first and middle schools have already begun to use to support their teaching of mathematics. Numicon shapes can be seen as 'pictures of numbers.' Its imagery shows children what the entire group of a number looks like in a pattern and explores what that group looks like alongside patterns of other numbers.
At Wimborne First School we are extremely proud of our children's ability to explore and discover patterns within calculation. Numicon will only help to secure and deepen this understanding but continue to promote a positive approach to mathematics across the school.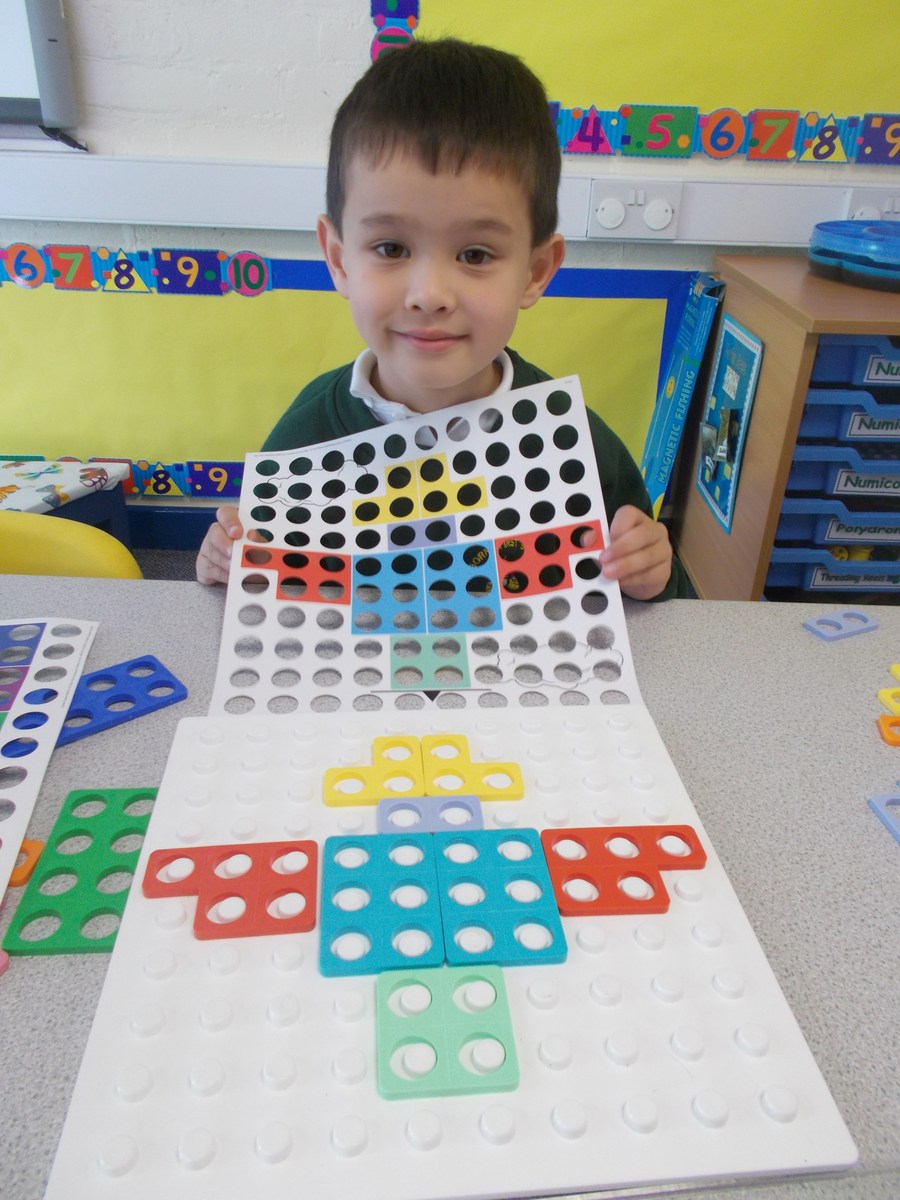 It has not taken long to embed Numicon into our daily maths sessions. Following on from a training day in September, the staff developed an exciting and extensive range of activities to really encourage and deepen the children's understanding of numbers and their relationships. From playdough printing numbers in Early Years, securing addition and subtraction number facts at KS1 and assisting the teaching of fractions and decimals at KS2, Numicon and its resources has allowed for maths to be seen and experienced by all.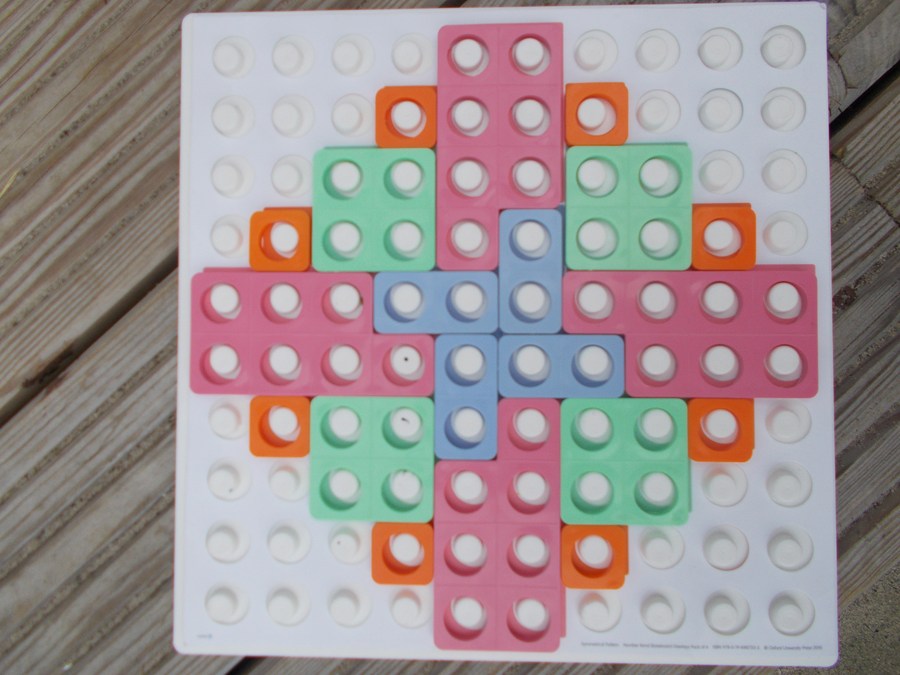 Why not ask your child to tell you about how they have used Numicon and its resources in their maths lessons this week?