Breakfast Club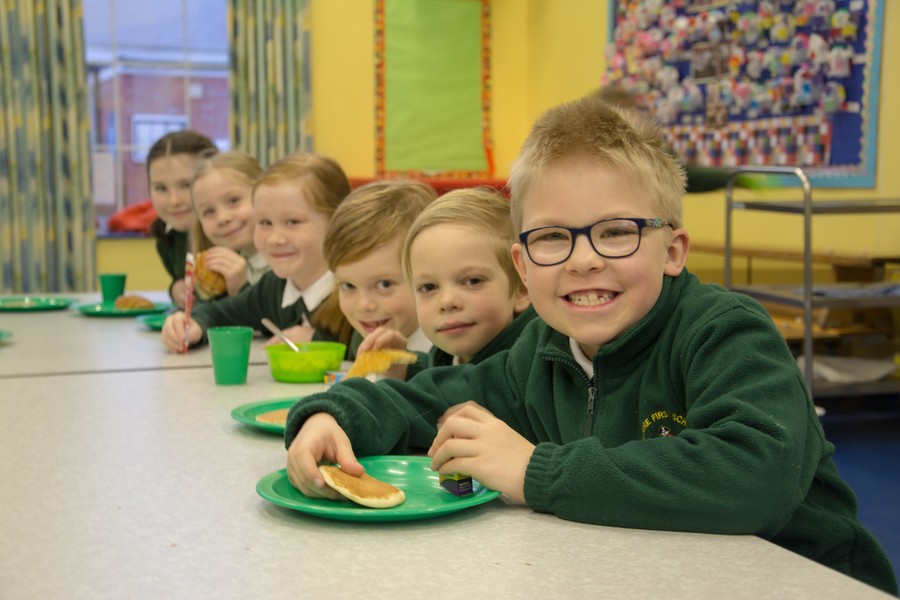 Where and when?
The breakfast club is based in the school hall. Children are to arrive between 8am-8.10am; they will then be registered before enjoying a healthy breakfast. The children will be encouraged to sit and eat for at least 20 minutes before enjoying a play activity.
| | |
| --- | --- |
| 8.00 - 8.10am | Children are dropped off in the Breakfast Club room by their parents. |
| 8.00 - 8.30am | Children sit down to a balanced breakfast. |
| 8.30 - 8.50am | A range of activities are on offer: arts and crafts, construction, board games, book corner. |
| 8.50am | Children are escorted to their class by the Breakfast Club leaders and any messages from parents are passed on. |
Who run's the club?
Miss Teuber, Mrs Reeks, Miss Parsons and Mrs Cranham, all are members of staff who are food hygiene and first aid trained.
How many children does the club cater for?
We cater for a maximum of 50 children.
How does my son/daughter get to their classroom safely?
All of the children will be taken to their classrooms at 8:50am. Messages for class teachers will be passed on and assistance given to children to
organise coats, bags and lunchboxes.
What's for breakfast?
cereals

toast and toppings

fruit

yogurts

drinks (fresh fruit juice, squash, milk, water and hot drinks)
Fun Activities
colouring and drawing

lego

board games

books
Booking and Payment
Children may attend daily, periodically or just for the odd day when the need arises, but all sessions must be booked and paid for in advance.
For Breakfast club bookings until the end of the summer term, please contact the school office for a booking form, our preferred method of payment is school money, however we do
accept cash or cheque made payable to Wimborne First School.
Breakfast club sessions must be booked online through the school money site. Sessions must be booked and paid for in advance.
You can access the school money site by clicking on the following link.
Each session costs £4.00 per child.
If booking breakfast club sessions online causes you an concern please contact the school office.