Learning Journey
Lights, Camera Action!
This week the Year 4 teachers finally revealed the title of the Christmas performance at The Tivoli: Jack and The Beanstalk! The children expressed interests in the type of role they might like to take, and then worked in small groups to audition in front of each other, Mrs Ferre and Mrs Wort. The children did a fantastic job, speaking clearly and with lots of expression. Allocating roles is going to be a very difficult decision.
Jack and The Beanstalk
Last week, Year 4 performed Jack and The Beanstalk at The Tivoli Theater, it was quite simply stunning. After a traditionally 'tricky' dress rehearsal on the Monday, Year 4 really raised their game and the performances on Tuesday afternoon and Wednesday evening showcased all their hard work and creativity. The quality of the acting was especially noted, and we look forward to The Academy Awards of 2035, when we sure some of Year 4 will receive multiple nominations.
Smashing Fun
Year 4 have started investigating states of matter. The children experimented with the effects of salt, glitter, fizzy drinks and washing-up liquid on ice eggs. They observed closely and recorded what they saw. They discovered that salt very rapidly turned water from a solid to a liquid.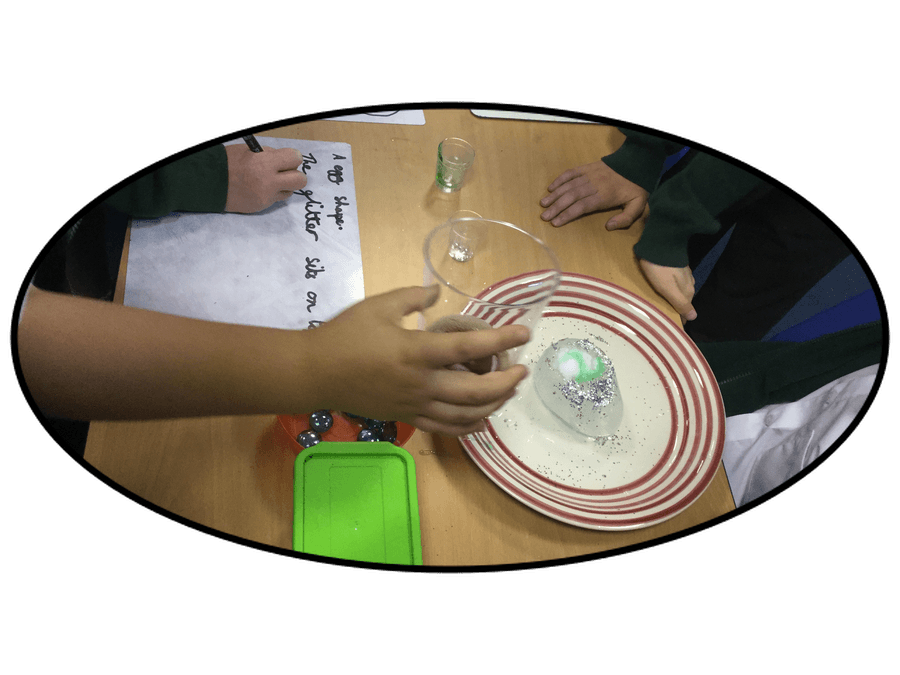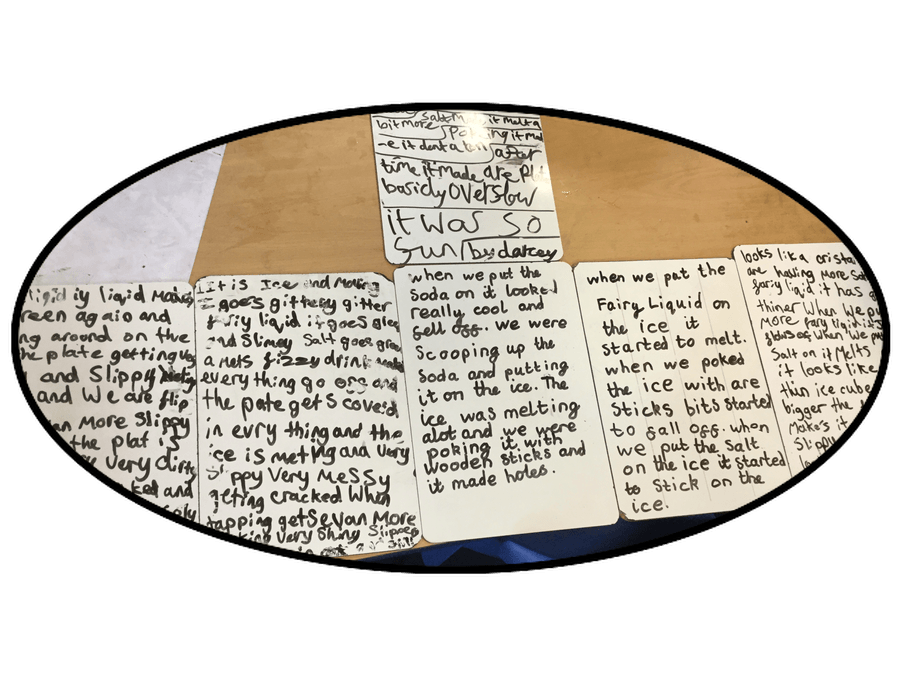 Writing Recounts
We are trying to hold on to the summer holidays in Year 4, by remembering all the activities we got up to, and using them to write engaging recounts. We have started by looking closely at what makes a good recount. Remember the 5 w's?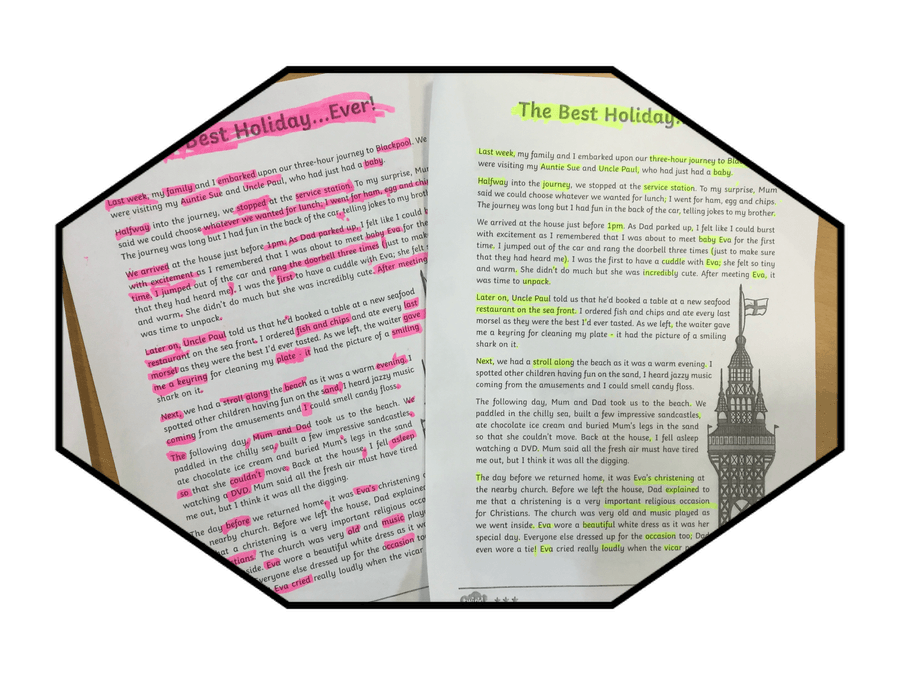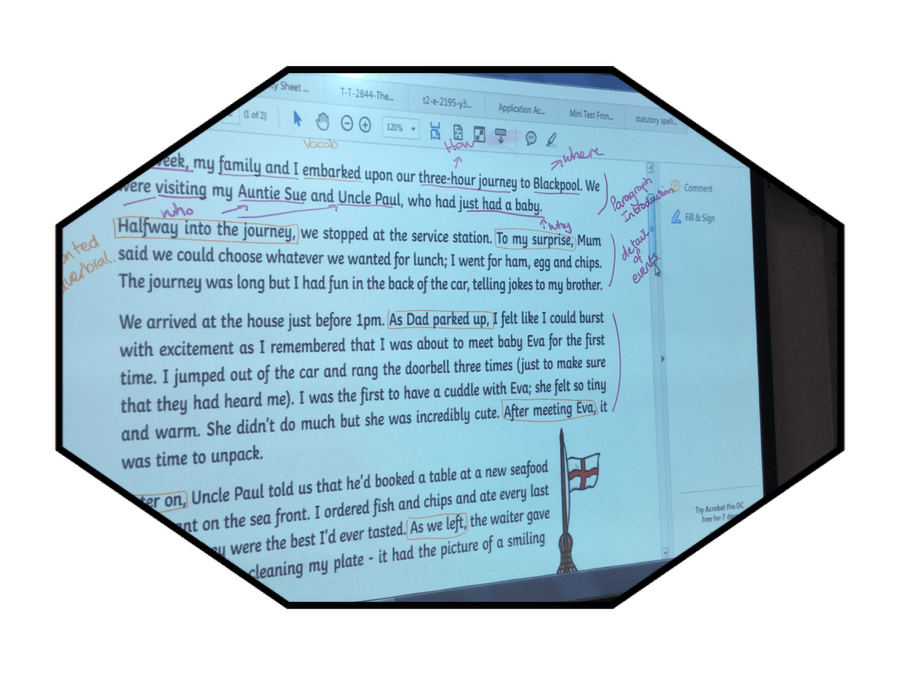 Hands on mummification
Our Sparkly Starter to our Tomb Raiders topic certainly raised a few eyebrows around the school, with repeated questions of "What's that smell?" It was Year 4 creating their very own fish mummies. The children removed the internal organs from the fish, then dried the flesh. They filled the body cavity with natron, a mix of salt and bicarbonate of soda, and sealed them in air tight bags. In 4/5 weeks time we will unwrap them and take a look at the changes that have taken place.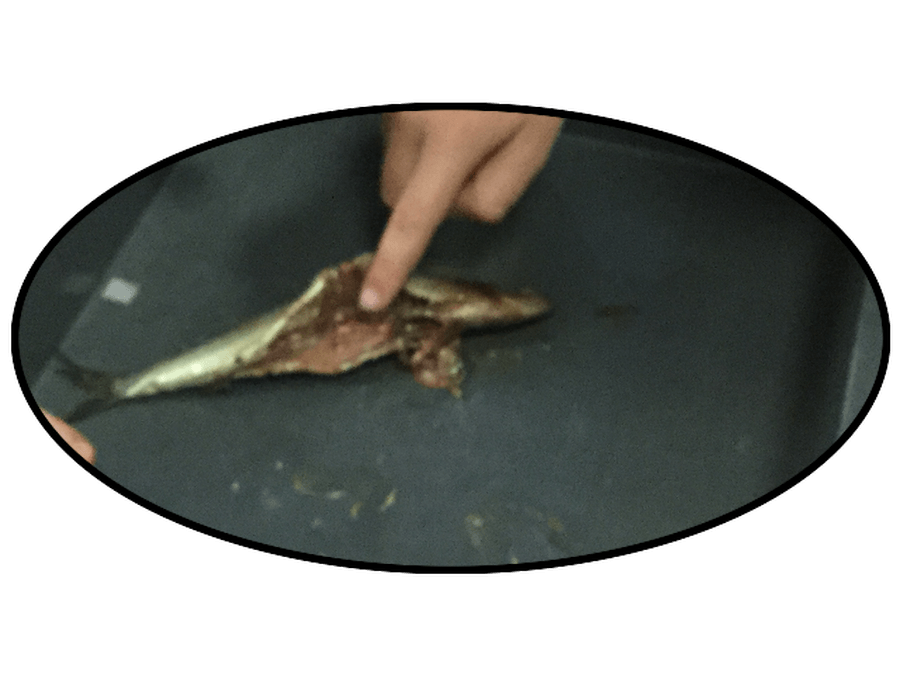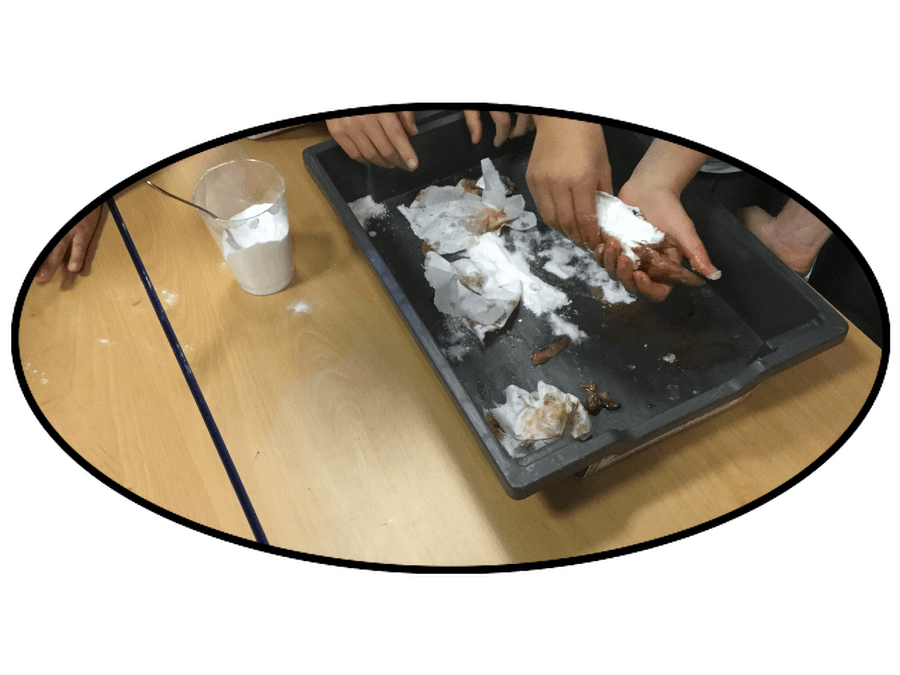 Talk For Writing - Voices In The Park
Our current unit of work, absorbs the children in the text Voices In The Park, by Anthony Brown. We started the unit with plenty of role play to really get the children into character. There were some very enthusiastic interpretations of Smudge! As we've moved through the unit, the children have considered the setting in detail and used some amazingly adventurous vocabulary to set the scene. The children will be challenged this week to write in the style of Anthony Brown and produce Voices In The Park, Chapter 2.