Reading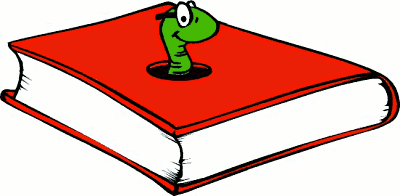 At Wimborne First School and Nursery, reading is at the heart of our curriculum. We believe the greatest gift we can give our learners is the love of reading. We therefore strive to ensure that every child leaves us not only with the ability to read easily, fluently and with good understanding, but with a real passion for books.
Reading Books
Last year, we introduced our "learn" and "love" to read books.
| | |
| --- | --- |
| The first book they will bring home is a 'learn to read' This book is closely matched to their phonic/reading ability. It is the book that we would like your child to read independently, out loud. This book will be changed at the teacher's discretion. | |
| | The second book they will bring home is a 'love to read' This book is to be chosen by your child from the library or book corner. This book can either be read by the child or at a shared reading time with family or friends. This book can be changed once a week. |
20 Reads
After speaking with some of the children, it was evident that they loved the 20 read challenge we launched, some years ago. So after popular demand… IT IS BACK!
The children can now receive a prize from the NEW reading shop in schoo! If they have read either their learn or love to read book 20 times, they can visit the shop and choose a prize of their choice from the 20 reads section.
Rules:
One read a day, is one entry!
They have to record the book they have been reading, in their reading record.
Once they have recorded 20 entries, an adult in school will mark the reading record and their count can begin again.
The 20 read challenge will be instead of the three reads a week and receiving a raffle ticket for the jar. This does not however mean the raffle tickets are completely disappearing…
Book Bingo
Book Bingo was a huge success last year, with so many of the children participating! Winners from last year will receive their prize this half term. This years winners, can choose a prize from the new reading shop in school, where there will be a Book Bingo section for them to choose a book from.
A reminder of how Book Bingo works:
Like the game of Bingo, the aim is to complete the board. Only this board is made up of different text types and reading criteria as opposed to numbers. Once the children have read a set number of books, they will receive a raffle ticket. Their name will then go into a prize draw, which will be chosen by Mrs Rees at the end of each half term. The more the children read, the more raffle tickets they will earn, and the more chance they will have of winning a prize.
| | | | |
| --- | --- | --- | --- |
| 1 Line = 1 raffle ticket | 2nd Line = 2 raffle tickets | Full House = 5 raffle tickets | |
Example of a Book Bingo board
Every time your child completes a new line on their board, they need to tell their teacher who will then check and reward them with the correct amount of raffle tickets in the draw. Once the board is completed, your child will receive a new board with different text types and reading criteria. Please track the books your child has read by recording the titles on the Bingo board. The Bingo boards will be kept at the back of your child's reading record.

For our early readers, we appreciate that they are still developing their reading skills and will not be able to access all these texts independently. We would still love the children to experience the different genres but appreciate these will be part of a shared story time, rather than an independent read.

Where possible, we would love the children to read to you, so choosing books (within the specified genres) at an appropriate level would be beneficial. We will encourage the children to choose their love to read book so that it is specifically chosen for their book Bingo board.

It is very important that your child recognises that Book Bingo is not a race. It is an opportunity to broaden the children's reading diet.

Reminders

Please encourage your child to read their learn to read book at least three times a week, in addition to the love to read book.
In year's reception, one and two, we would expect your child to read 10 minutes of their 'learn to read' book.
In years three and four, we expect them to be reading approximately 15 minutes or more.
We ask that your child's reading record is in their book bag every day.

If you have any questions, please speak to your child's class teacher or Mrs Rees, the English Co-ordinator.
Phonics
At Wimborne First School and Nursery, we use the program Read Write Inc for teaching children phonics.
Read Write Inc. is for children learning to read in Reception and Years One and Two, and for some readers in Years Three and Four. Read Write Inc. Phonics is a DfE-validated systematic synthetic phonics programme with a whole-school approach to teaching early reading. It teaches children to read accurately, fluently and with understanding to spell.
Direct teaching underpins Read Write Inc. It is the quickest route to ensuring all children learn to read and write. Every day, children learn new sounds, and review previous sounds and words. They apply what they've been taught by reading words containing the sounds they know in matched decodable books and other texts, and write these sounds in individual words and, later, sentences. Children learn the routines and behaviours necessary for each activity, and practise these until they use them automatically.
Children work in a progress group for 40 minutes each day. Reception children build up to this throughout the year. The children are assessed against their phonic knowledge before they start the programme and then every half term. If required, some children are assessed throughout the term. Regrouping children maximises their progress and allows teachers to provide extra practice.