PE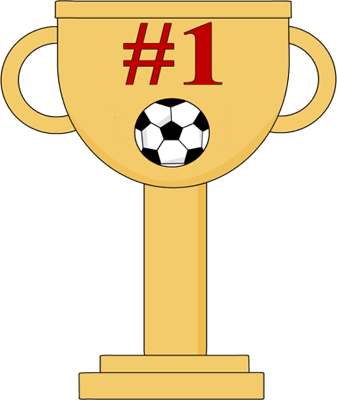 Aims of PE
Through PE, all pupils should:
develop competence to excel in a broad range of physical activities
be physically active for sustained periods of time
be engaged in competitive sports and activities
understand values such as fairness and respect
be encouraged to lead healthy, active lives
(Taken from The National Curriculum - DFE; 2013)
Wimborne First School and Nursery also aims:
To encourage pupils to work and play independently and with others in a range of situations.
To develop their knowledge and understanding of health related fitness and what is meant by a healthy lifestyle.
To develop a range of desirable, personal and social qualities such as sportsmanship, communication and how to be a good team member.
Early Years (Reception)
During Early Years, the children learn to move in different ways. They develop their awareness of others when moving around a space and practise changing speed and direction when they are moving. A large focus in Reception is for the children to develop their coordination through activities such as throwing and catching a ball or jumping and landing safely. As well as their PE lessons, children in Reception also work on developing their balance through gymnastics activities. Reception children take part in daily 'Storycises' where they develop their core strength and stability by performing actions linked to a story.
Key Stage One (Year 1 and Year 2)
| | |
| --- | --- |
| | In Key Stage One the children learn to master basic movements including running, jumping, throwing and catching, as well as developing their balance, agility and co-ordination; they begin to apply these in a range of activities. They learn to follow rules by participating in team games and developing simple tactics for attacking and defending. The children also learn to use simple movement patterns to perform dances. |
Key Stage Two (Year 3 and Year 4)
The children in Key Stage Two learn to further develop their basic skills by using running, jumping, throwing and catching in combination as well as in isolation. They develop their flexibility, strength control and balance through a range of activities including gymnastics and athletics. The children learn to participate in competitive games and have the opportunity to attend tournaments and festivals with other local schools, including in tag rugby, tennis, cricket, football and athletics.

The children in Key Stage Two will also develop their ability to compare their performances with previous ones and work towards a achieving a personal best.
Information about the PE Premium can be found under the Key Information tab.
Ofsted say:
"The primary sports funding is being used to good effect"
"Pupils' achievement in physical education is good because of the impact of the primary sports funding" (Ofsted Report, February 2015).
School Games Mark

We are delighted to announce that we have achieved the School Games Silver Mark Award for the 2021/22 academic year. The School Games Mark is a Government-led award scheme launched in 2012, facilitated by the Youth Sport Trust to reward and recognise school's engagement (provision and uptake) in the School Games against a national benchmark and to celebrate keeping young people active, and we are delighted to have been recognised for our success.

Our physical activity and school sport achievements this year include:

Maintaining and growing our school's engagement in the school games
Ensuring that all children achieve 60 active minutes per day (30 in school)
Creating positive experiences to ensure physical activity and competition provision is designed to reflect the motivation, competence and confidence of our pupils
Ensuring that all pupils have the confidence are engaged in a range of different activities
Positive experiences being provided through festivals, competitions, sports week and sports days.
Sharing sporting news in our newsletters and in celebration assemblies
Using the Commonwealth games legacy to engage and motivate our pupils with sport
Spectacular Sports Week
Wow! Sports week was exhilarating! A week full of active and exciting activities. From crazy cricket, to tremendous tennis and even a climbing wall! The children thoroughly enjoyed trying out the different activities and we definitely have some Sporting Heroes at Wimborne First School. We have seen good team work, amazing sportsmanship and a fantastic effort all round. Wimborne First definitely have a number of Sporting Superstars and we were really impressed with everyone's efforts on our Sports Days. Thank you to everyone who came to support their children at Sports Days. They really were events to remember!
The Commonwealth Games is coming to Birmingham

As part of our Sports Week, we have been learning all about the Commonwealth Games, the sports that are in the event and where the event is being held this year. Thanks to our School Games Organiser, we have our very own Commonwealth Games Mascot, Perry the Bull that we have been using to help teach the children about the games. The children also had lots of fun putting Perry the Bull in different places around the schools and taking photographs of him
Tag Rugby Festival
Ready, Steady Play! Some children in Year 4 recently went to Wimborne Rugby Club to participate in a Tag Rugby Festival. This was our first PE event in over two years. The children showed fantastic sportsmanship, playing well and working really hard as a team. They won all of their matches and took home a medal and a certificate showing their achievements. The children also bought back to school a mascot for the Commonwealth Games – Perry the Bull. You will be hearing more about him in the summer term!
The children wrote a match report of their day. This is what they said:
"We went to a rugby tournament. We won all our tag rugby matches.
The children wrote a match report of their day. This is what they said:

"We went to a rugby tournament. We won all our tag rugby matches."

"On the last round, it was 3 and 5 points. We were trying our best. When it ended it was 9 and 6 and we had won!"

"It was so fun!"

"I flew down the wing and scored a try" "We worked as a team – everyone helped us in every game."

"We played St John's, Longfleet, St Mary's, Parley First and Trinity."
Year 3 Rackets Festival
Some Year 3 children attended a rackets festival where they got to try out three new sports – tennis, badminton and squash. They had a great morning and loved trying out new things. The children said:
"I loved trying new sports"
"It was great to meet people from other schools"
"I had never done badminton before. It was really fun"
"I would love to do squash again"