We are starting to install pathways – this is the one from the school up to the multi-use games area.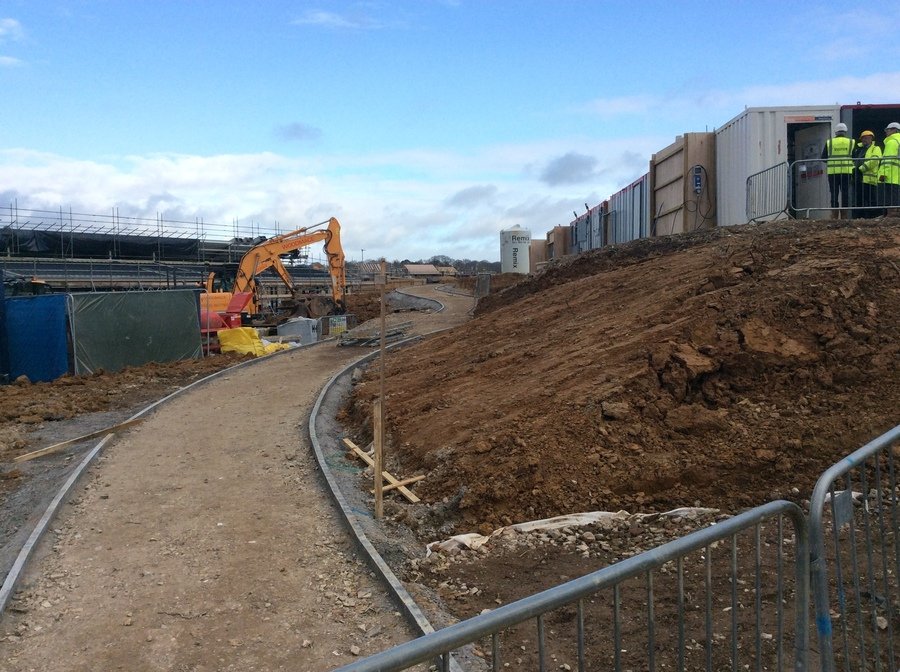 Brickwork has started on the South Block gable ends.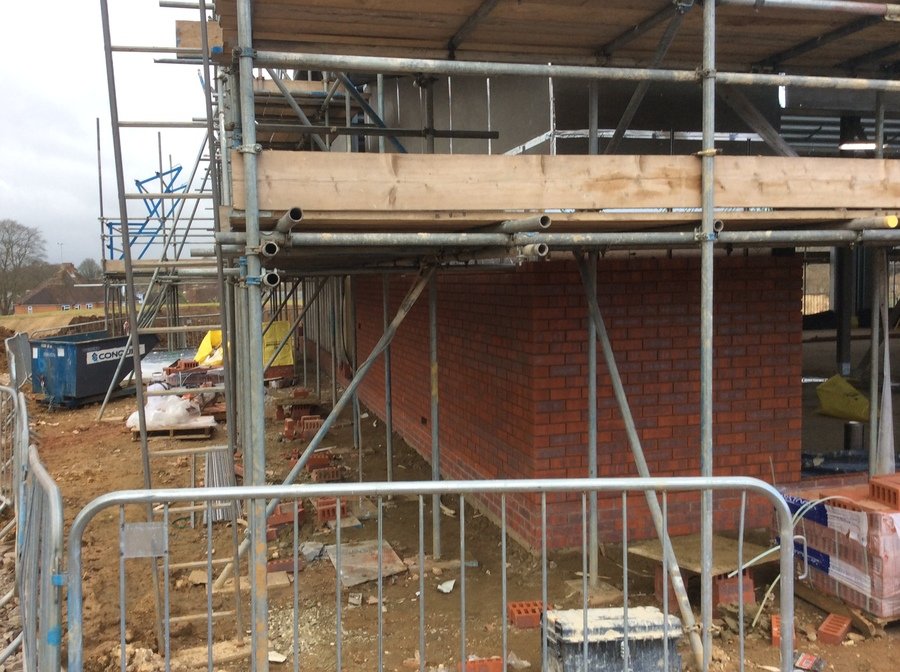 First time we have had a chance to go in the hall - this will be 30% bigger than the one we have now.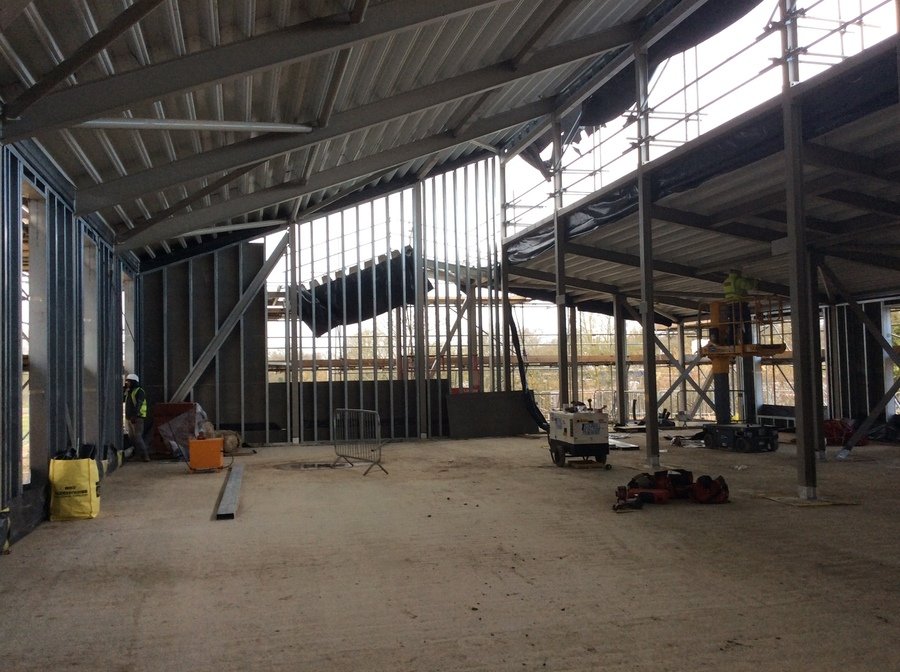 The external walls are being installed.
Now you can see how large the windows will be, and how much light is going to get into our lovely new school.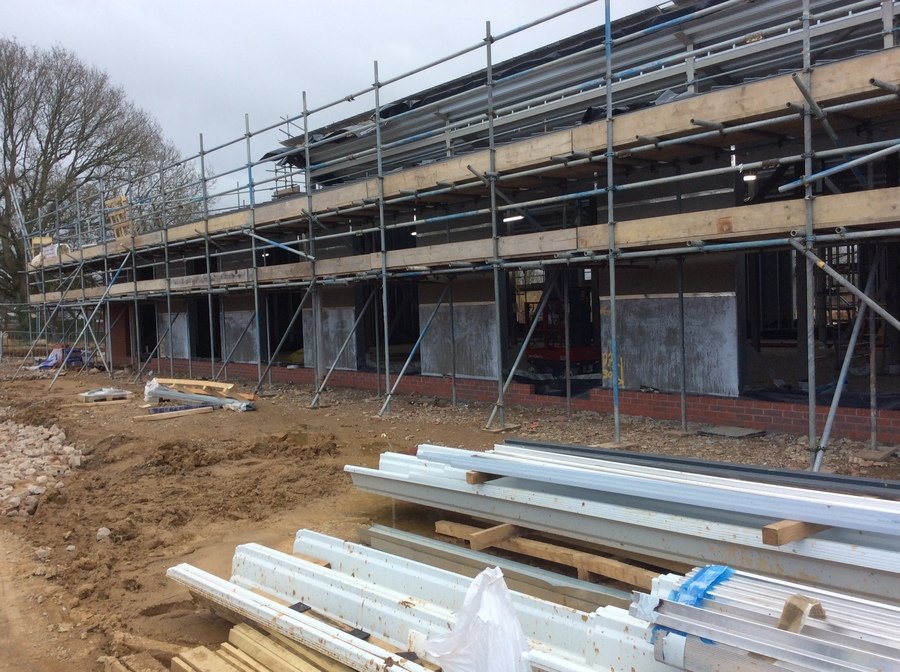 And we had a visit to school from Ivor Goodsite, who bought his Telehandler with him.
He helped to launch our Sparkly Starter for a half term of construction related topics.