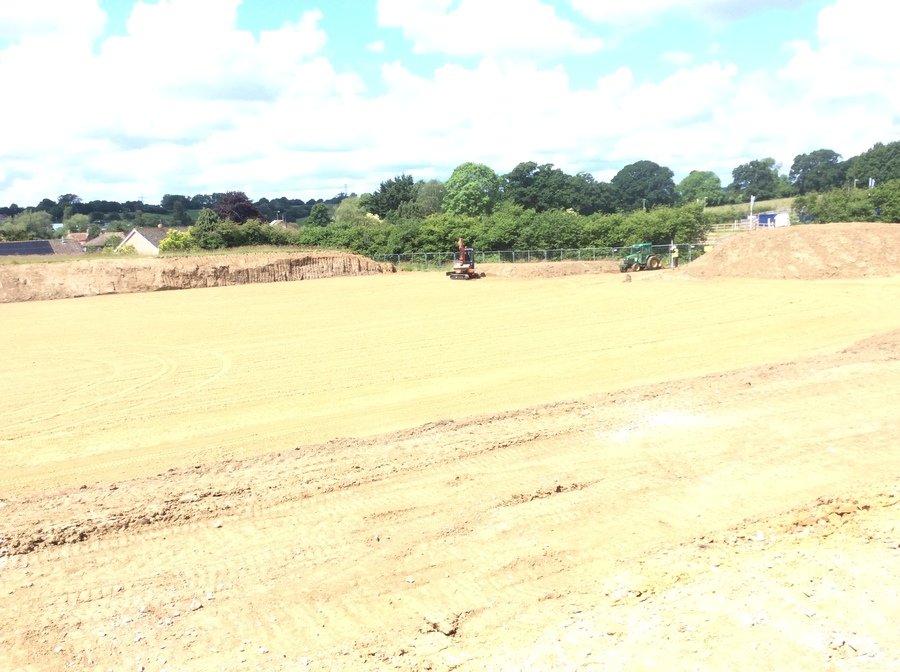 The sports pitch drainage has been installed, the top soil has been levelled...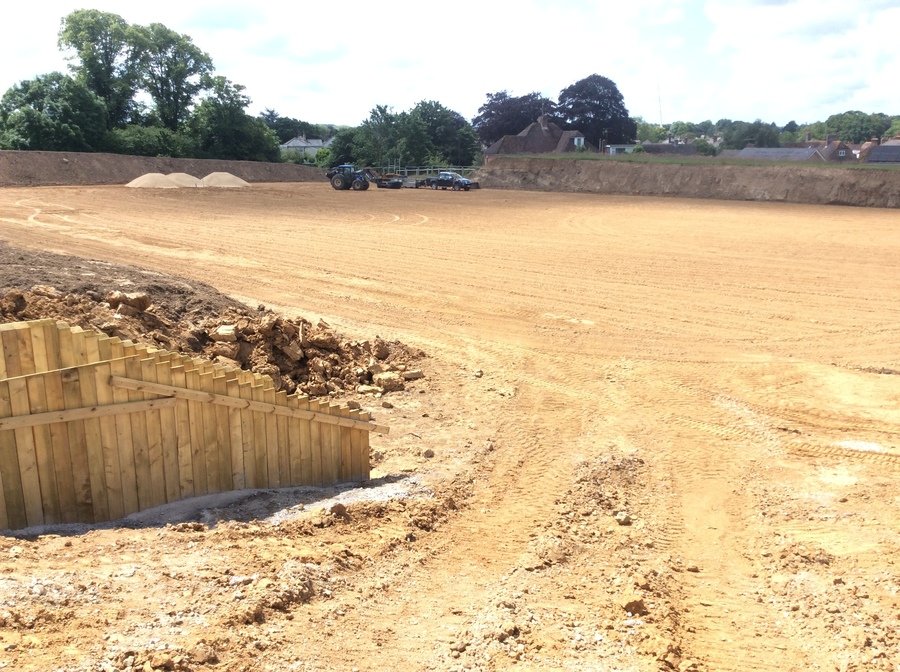 and the pitch has now been seeded.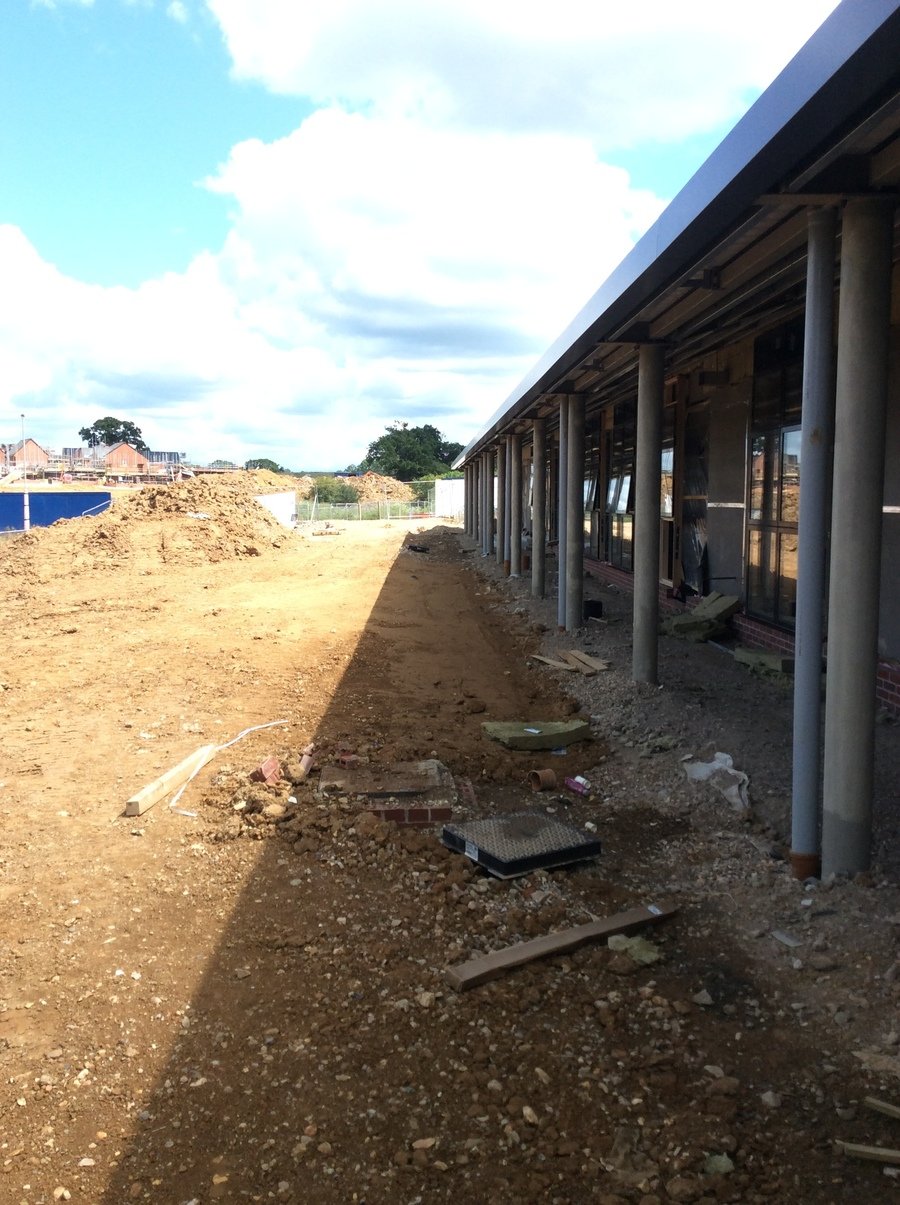 Outside Year 1, the play area is slowly becoming recognisable.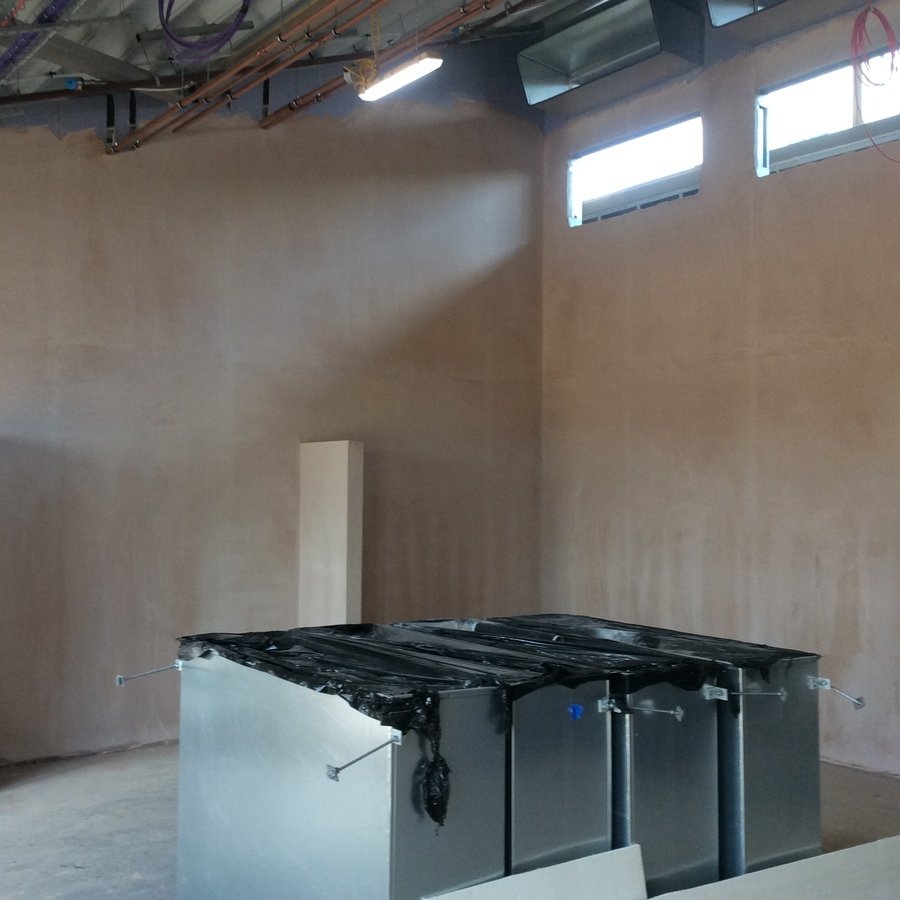 Classrooms look like classrooms now, and it is easy to see how much space we will have.
The underfloor heating has been installed, and the walls have been boarded.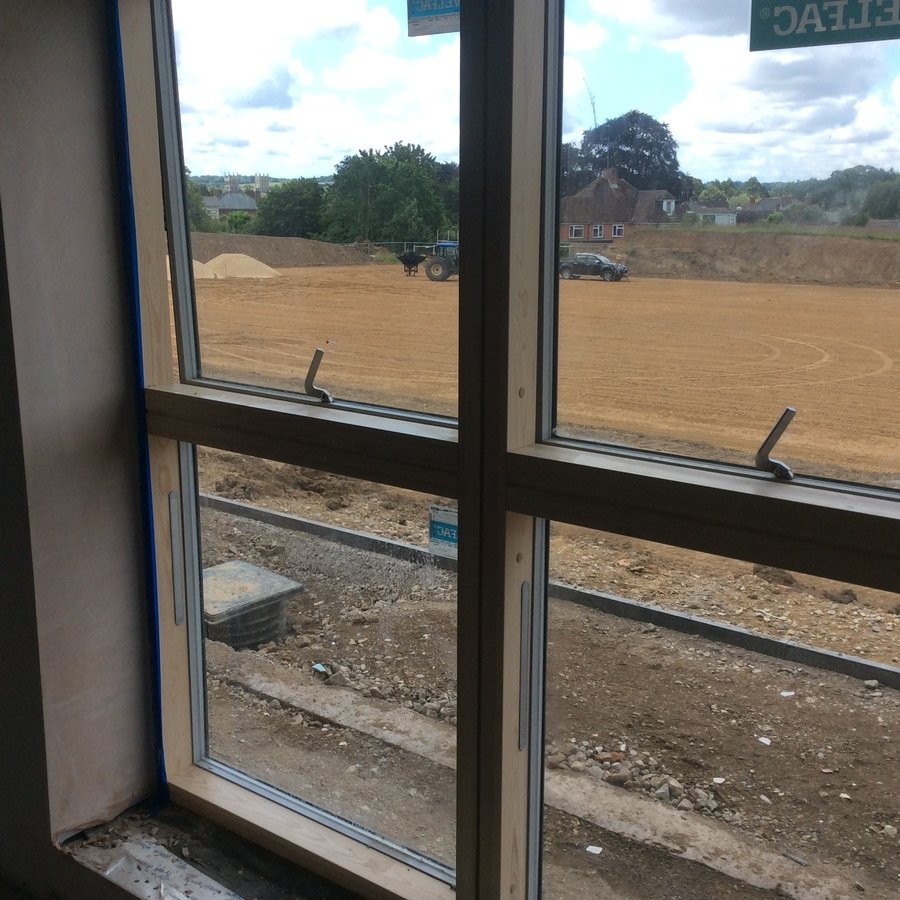 Large windows in the classrooms make for light and airy spaces.