This is the beginning of the sports pitch.
Although there is not much changing outside the building now, there is lots going on inside.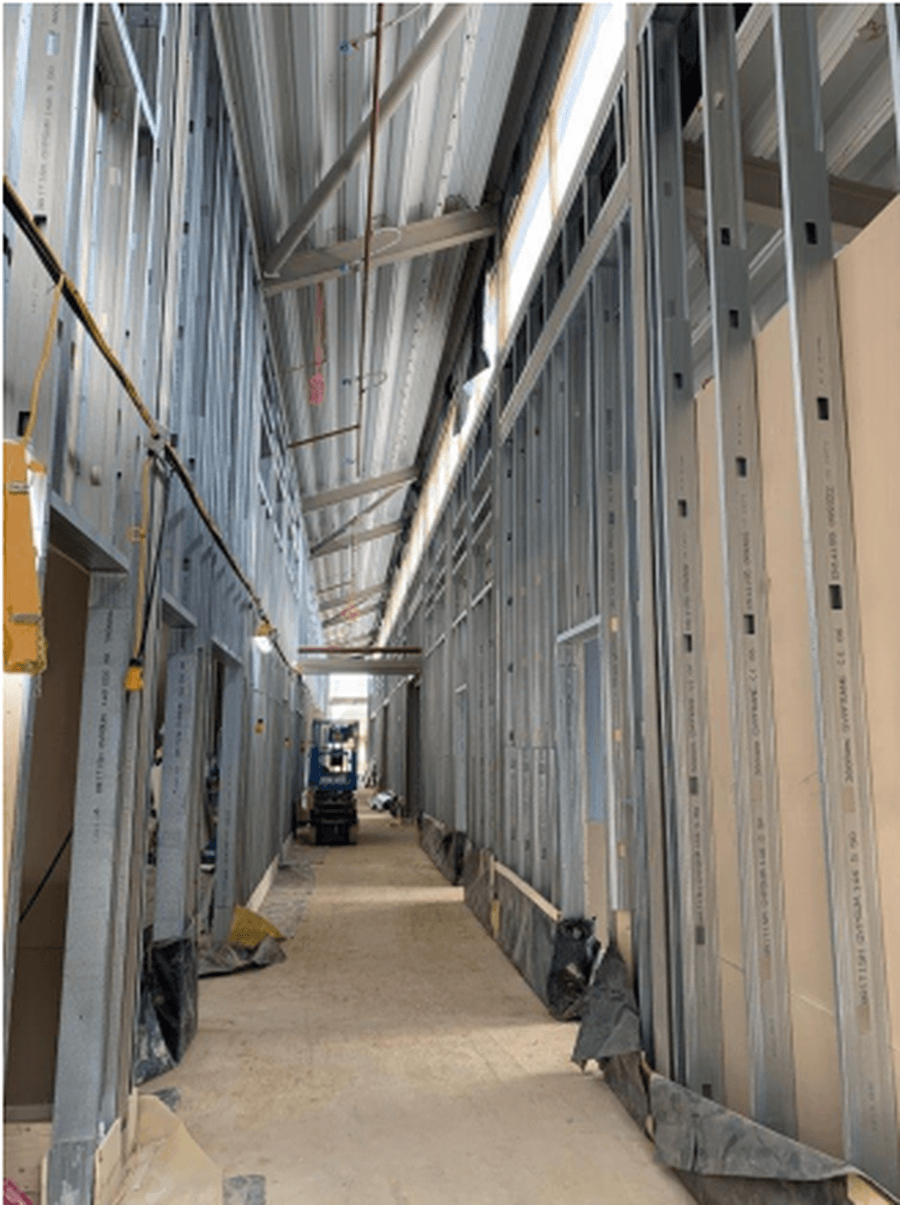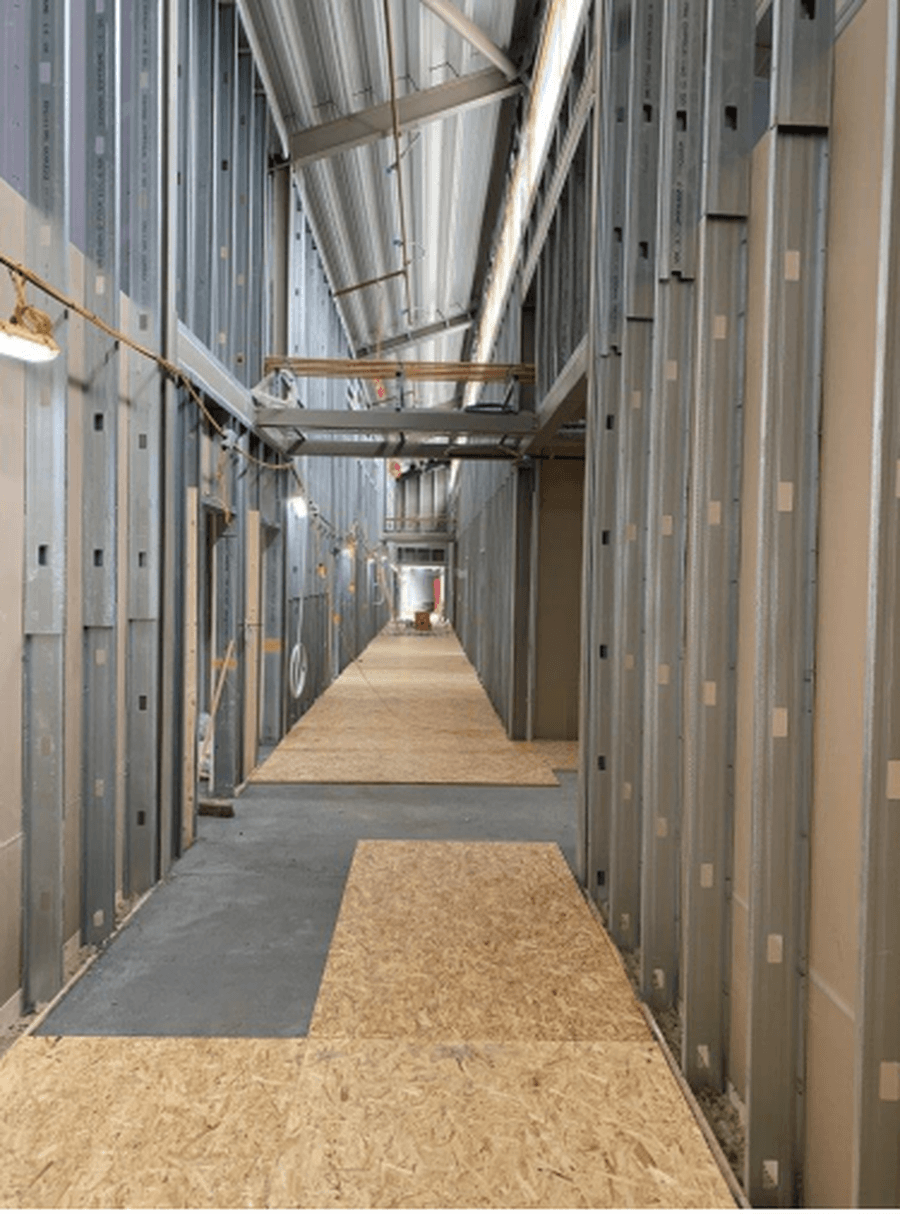 The North Block and South Block corridors now have protection on their screed floors.
West Block - Hall progress so far.
West Block corridor - boarding walls in preparation for screeding.
South Block - installation of windows.