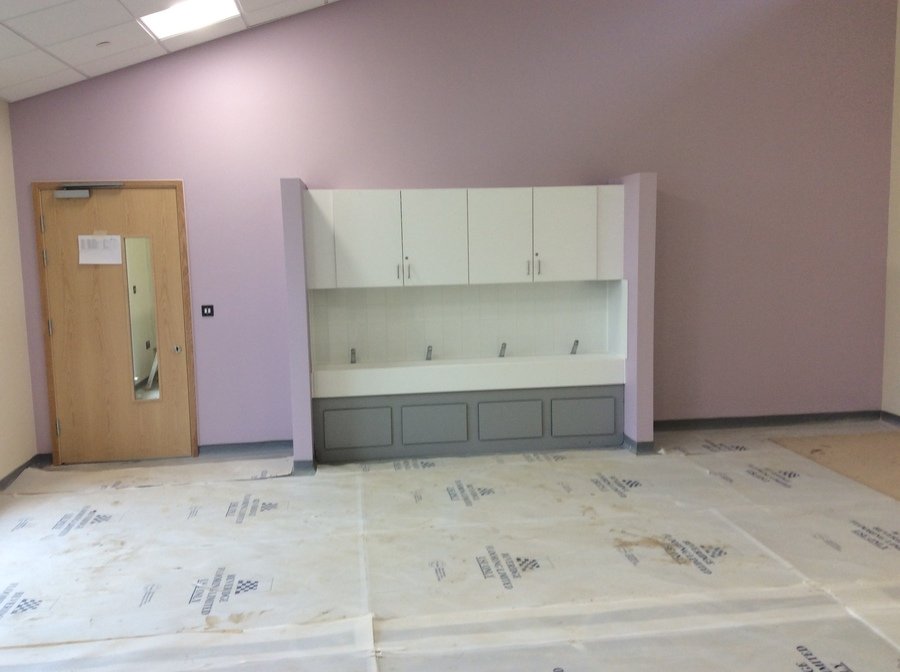 The classroom sinks are in and the flooring is down.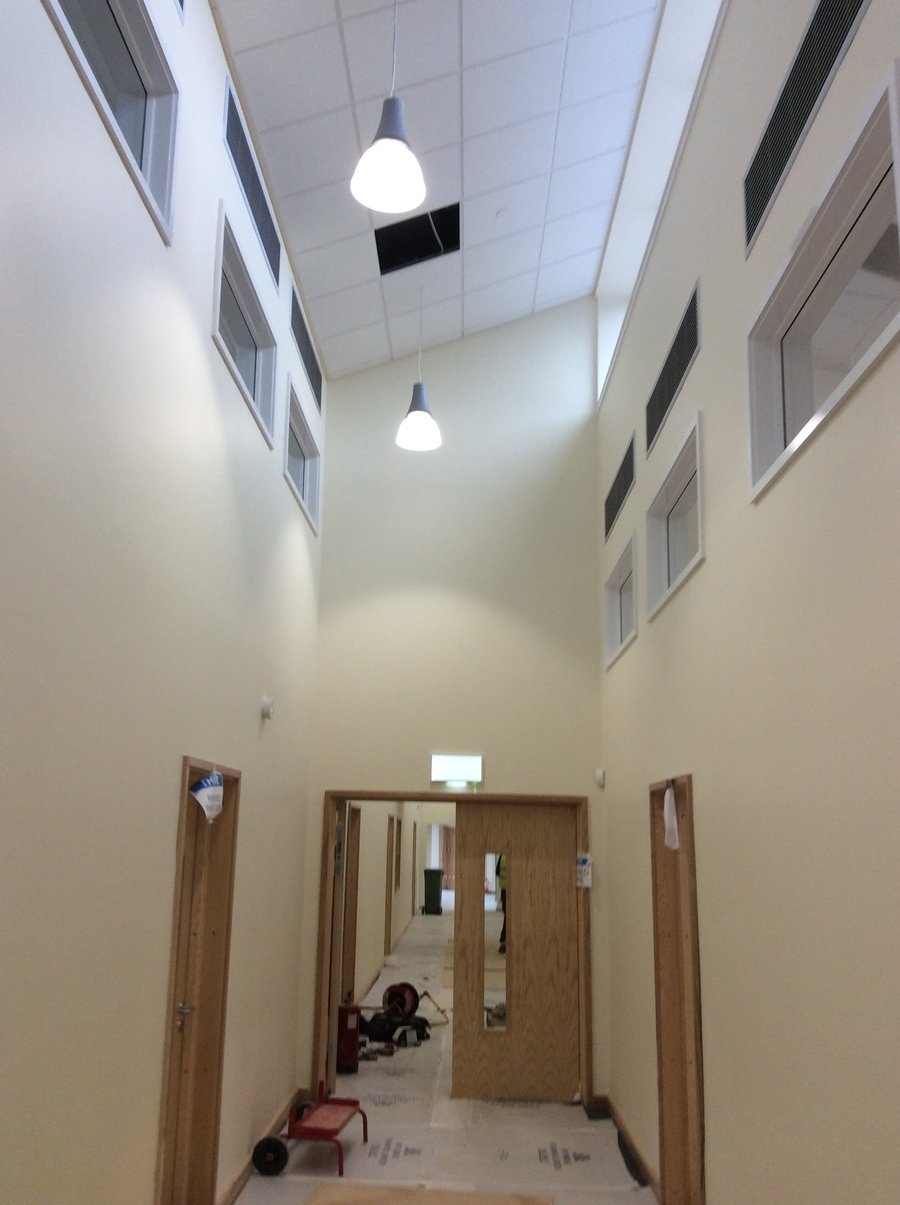 The corridors are almost complete.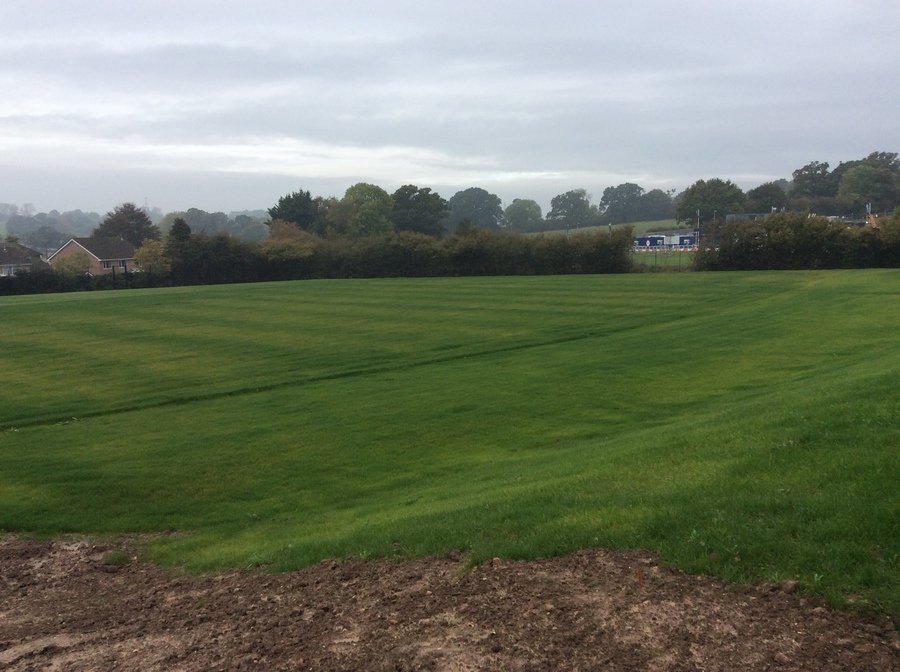 The playing field has come on beautifully and is establishing well.
The weather might have been bad for us, but has been perfect for our grass.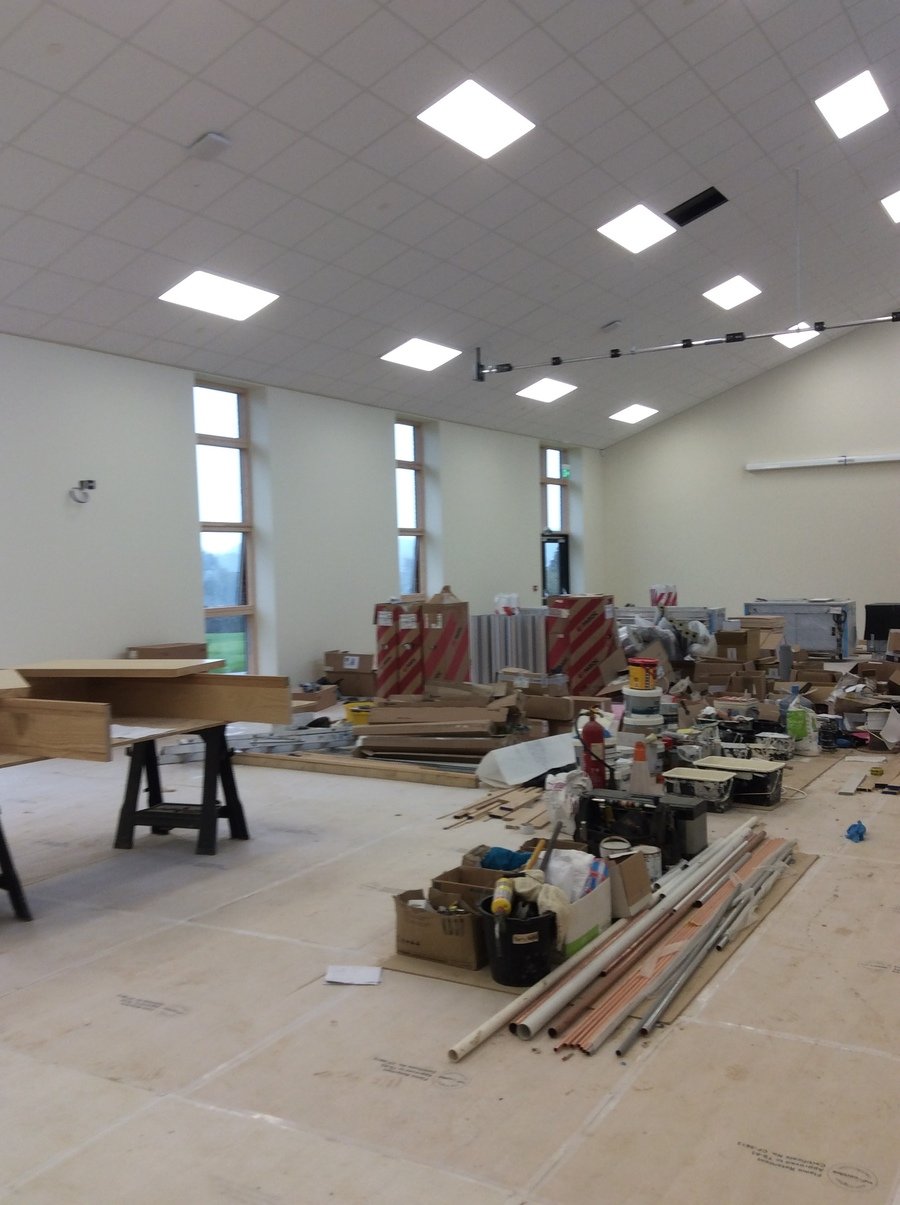 The hall is now complete - but is currently being used for extra storage.