School Meals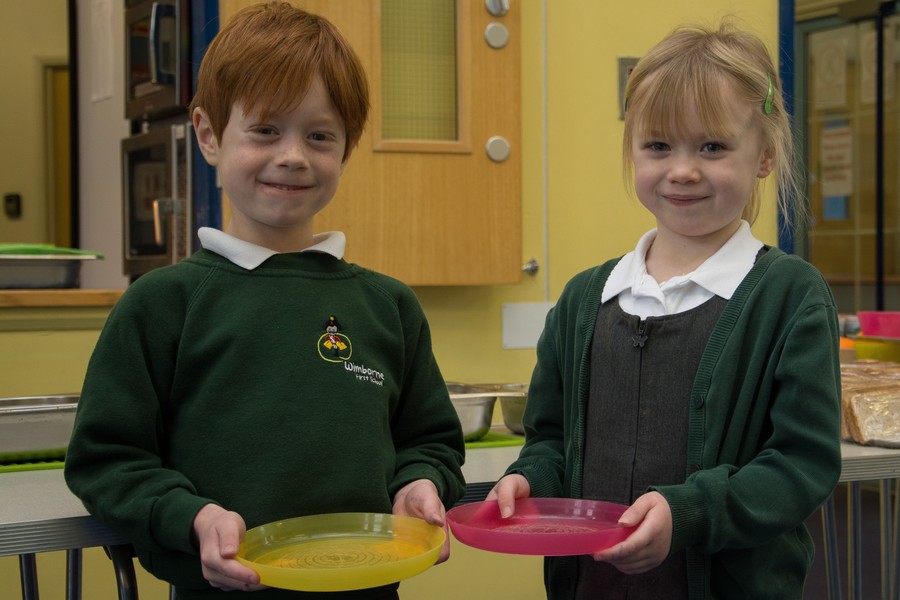 Lunchtimes
We want our children to have a happy, safe and fun lunchtime. Each class has an assigned Play Leader who oversees the children eating and makes sure that the children have a super lunchtime. During the lunchtime, all children will go to the hall to eat their lunch and have an outside play. Whilst outside the children have the chance to play with a range of play equipment, including snakes and ladders, skipping ropes and bats and balls. We also have a football coach who comes in at lunchtimes and organises football tournaments between teams from each class.
On a Friday, children who have used excellent manners all week, get to sit at the Golden Table. These children have special gold plates, cups, napkins and many more extra treats! They also get a certificate to take home to show that they have sat at the Golden Table.
Packed lunches
Many children bring in packed lunches to eat with their friends in the hall. Each class has an assigned Play Leader who oversees the children eating and makes sure that the children have a happy and safe lunchtime.
As a school we promote healthy eating, and below are some suggestions from the the NHS Change for Life website on ideas for your child's lunchbox. As part of this, water is provided on each table for the children to drink.
Please be aware we are a nut free school!
Hot School Meals
At Wimborne First School, our hot meals are supplied by HC3S. Children can choose from a meat, vegetarian meal or jacket potato.
There are also gluten and dairy free options to choose from should your child have any allergies.
All children in Reception, Year 1 and Year 2 are entitled to a free hot school meal. Funding for this is provided by Central Government based on the number of children that opt to receive the meals. Should you choose to take up this entitlement, your child will receive a hot, nutritious lunchtime meal each day.
Children in years 3 and 4 can also enjoy a hot school meal at lunchtime by ordering from the same menu form; the cost per meal is £2.50 and must be paid in advance for the term.
The government hopes this will not only contribute towards children's health, but also increase attainment.
If you have any queries about hot meals please contact the school office on 01202 882532 and they will be happy to answer any questions.
Further information about HC3S can be found here.
A copy of the current menu can be found at the bottom of this page.

Click here to view the allergen and nutritional information for our school HC3s menus.
Order forms must be returned to the school office.
Hot School Meal Ordering
Hot school meals must be booked online through ParentMail.
If ordering the hot school meals online causes you any concern please contact the school office.