Information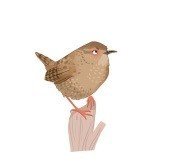 Year 2 Information- 2019/2020
Class teachers and organisation:
Class Teachers:
Mrs Rees (Miss Drake)- Robins
Mrs Cross- Wrens
Teaching Assistants:
Mrs Somerville
Mrs Olding
Reading:
Each week, you should expect your child to bring home a reading book and a library book. The children have the opportunity to independently change their reading books as often as they like. We would like to encourage the children to read as much as they can, so any opportunity for you to hear them read is very much appreciated. The children will bring home a Reading Record to show that they have been read with by an adult. Please could this Reading Record come into school every day.
Spellings:
Your child will bring home weekly spellings on a Friday. We will test the children on their newly learnt spellings on the following Thursday of each week. Please can your child's spelling book be brought into school every Thursday.
Home learning:
At the front of your child's home learning book there is a Home Learning Planner. This will outline the home learning topic for each week of the half term. Every Friday, a home learning task will be placed in your child's home learning book. Please can your child's home learning book be brought into school every Wednesday.
PE Days:
Please leave full PE kit in school all term. We will send home the PE kit at the end of each half term to be washed. Please check that your child's plimsolls still fit and all items are named.
-Outdoor PE will be on a Monday
-Indoor PE will be on a Thursday
For health and safety reasons, the children are not allowed to wear earrings for PE. Please ensure that they are either not worn to school on PE days or that your child can remove their own earrings.
Behaviour Policy:
Each child has a reward chart and will receive stickers for good behaviour. When their chart is full they can visit Mrs Hartley's reward shop! We also have our very own class reward, where the children have to work together to earn a treat for their class animal. Once this is full, the children choose a class reward.
KS1 Statutory Assessment Tests (SATS):
As you may be aware, at the end of Year 2, children complete Statutory Assessment Tests (SATS). During the year, Mrs Rees and Mrs Cross will keep you updated on these. There will also be a parent talk during the Spring term. We will keep you informed should any of this information change.
Please see below the link to the Key Stage 1 Meet the Teacher PowerPoint Presentation:
Please click below to view the SATs & Phonics PowerPoint Presentation:
We would like to take this opportunity to thank you for your continued support.
The Year 2 Team