Learning Journey
World Book Day 2020
Year Four came in with some amazing vocabulary for their World Book Day costumes; gluttony,
tropical, opposite, debonair, and disproportionate were some of the highlights. The children also produced some beautiful artwork inspired by our class guided reading text, Kensuke's Kingdom.
Year 4 Maths Day Allenbourn Middle School
The whole year group were outstanding during the Allenbourn Middle School maths day. Their behaviour and engagement in all the activities on offer was a pleasure to see. They showed off their increasing times tables knowledge, demonstrated problem solving skills and above all showed amazing team work. The final challenge, to build a football out of A4 paper, got them all thinking and we hope you will agree that the results are amazing!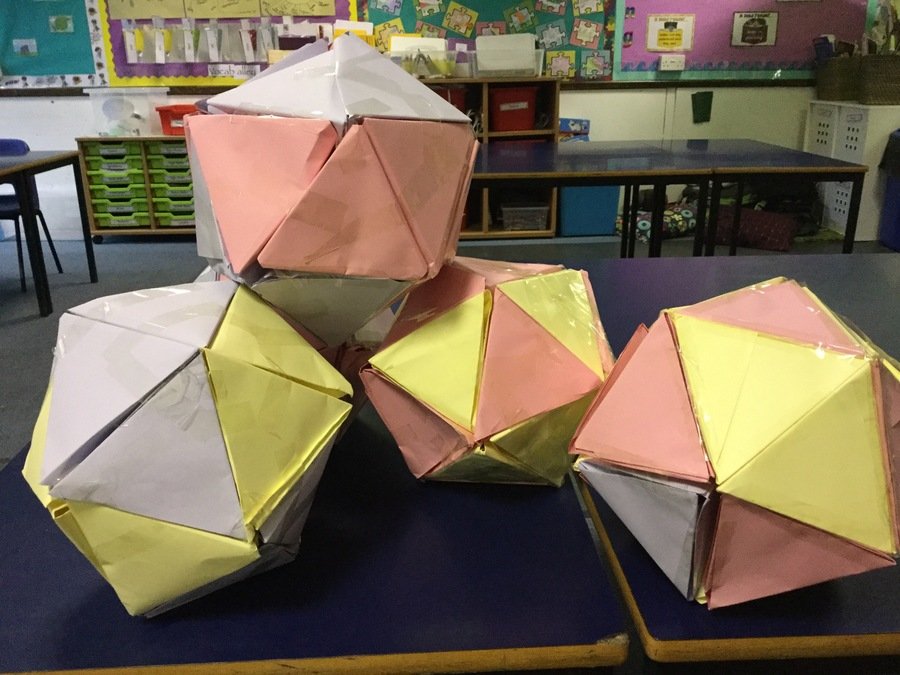 Let's Go Potty
Apparently the fun never stops in Year 4, as this week we were very lucky to welcome TV and radio broadcaster Julian Richards and a team from The Priest's House Museum into school. The 'Let's Go Potty' project brings the history of our local East Dorset pottery industry to life. The workshops were the definition of hands on. The children examined Roman, Tudor and Victorian pottery, using their reasoning skills to sort and classify. During the morning, Julian looked at the pottery the children had collected from their gardens, and discovered part of a 400 year old smoking pipe. Amazing find Joe! The second session really captured their imagination and they moulded their own clay pots, ready to be fired during our third session in October.
Sculpture Workshop
Year Four were challenged to think big today during the first of our sculpture workshops. The design brief was clear; two scarecrows, one male and one female, to oversee the gardens of the new school. The children chose their materials, and worked in groups to produce sketches and plans, ready to build their final sculptures next week.
Tomb Raiders Sparkly Starter
Year Four made themselves known throughout the school on Friday, as they filled the corridors with the delightful aroma of fish. To introduce their Tomb Raiders topic the children were asked to mummify a whole fish. After extracting all the organs with their bare hands, they stuffed the body cavities with a 21st Century version of Natron Salt, and covered the body with even more preservative. The mummies will be left for 7 weeks, before they are unwrapped as a Fab Finish.