Wimborne First School is a very special place, the staff, children, parents and all involved in the school bring it alive everyday. It is a busy place full of laughter, singing, fun, learning and sometimes tears. Each year children come and go and we watch them grow into young adults and mature to become citizens of the future. Our hope is that the school inspires children to love learning, show respect, be polite and have the skills to use when they go into their chosen careers. I hope that the children have a happy time in school and they go on to fulfil all their dreams and ambitions.
Thank you to everyone who contributes to the school and helps make it a very special place to be very proud of.

In our school, every aspect of the curriculum is valued and explored in order to develop the children's knowledge and understanding of the world around them, providing them with the emotional and practical skills they need. This aim is reflected in our school motto "Learning for Life".

We have achieved the Rights Respecting School Award Level 1. A Rights Respecting school teaches children and young people that they have rights under the United Nations Convention on the Rights of the Child.
From this starting point they also learn their responsibility to respect other people's rights in all relationships in the community.

Thank you for taking the time to access our website, I hope you found it a worthwhile and interesting experience. If you have any comments to make please let us know as we are continually striving to update and amend the information we provide. It is constantly being updated so do visit us again soon.
Miss Lynch
Head Teacher
NEW ENTRANCE FOR THE SCHOOL!
A big thank you to Dorset County Council, Annette Brooks and all the parents who have helped secure our new pedestrian entrance. It looks fantastic and makes the journey to school a lot safer for all the children. The finishing touches will be added to over the next week by Dorset Works. A great result for the school.
Enter text...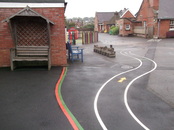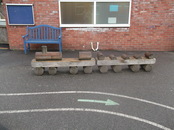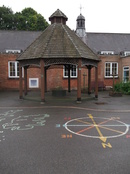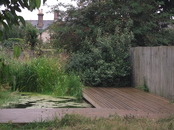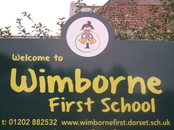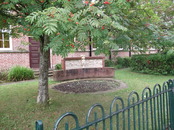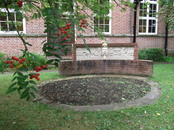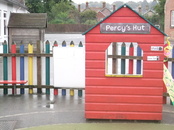 Wow!! what a finish to term, an amazing Easter Assembly and a fabulous Church Service. Thank you to all the Parents, Children and Staff for your support.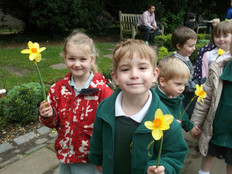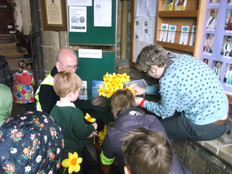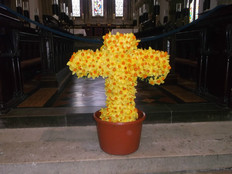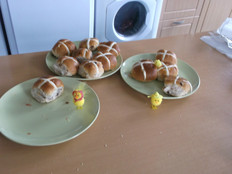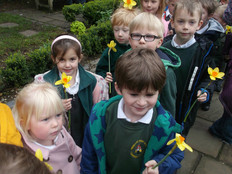 GRAND TOTAL RAISED FOR SPORTS RELIEF
£1218
Well done everyone!
Year 4 Violins
Since September, twelve eager Key Stage 2 children have had the chance to learn the Violin. On Friday, they treated KS2 to a rendition of their newly acquired talents. Everyone was very impressed by their efforts! Well done Violinists!
HOT SCHOOL MEALS
Your child should have brought home a new dinner menu and order forms for April/May. Please keep hold of your menu as this will also be applicable for the next order forms we send out to you in June/July. If you would like to order meals for your child for the first week back after Easter then please ensure you return your order form for that week along with payment to the school office by next Tuesday 1st April.
EGGTASTIC CHALLENGE!
Entry forms to be submitted by Thursday 27th March. Eggs to be brought in on Monday 31st March. Click on the link below for more details..
DREAMS AND GOALS
Thank you to all the Parents, Grandparents, Friends and Families who attended our 'Dreams and Goals afternoon.' At Wimborne First School we really value the children's emotional education as we believe this goes hand in hand with their learning.
It was an amazing event put on by the staff and children. They have worked so hard over the last few weeks to share with you all what their goals are for the future. Thank you to Miss Lewis and Mr Mayhew who transformed the school hall into a magical paradise.
Watch out for our next Jigsaw event in the Summer term.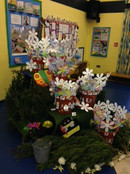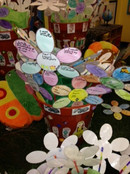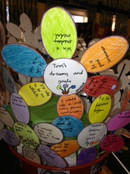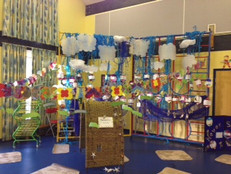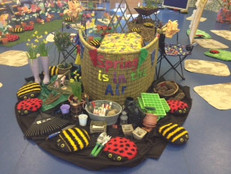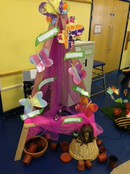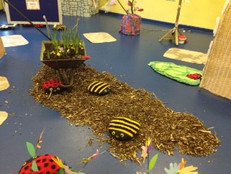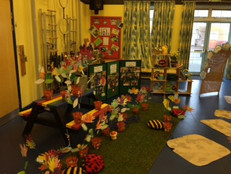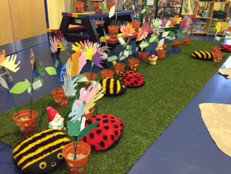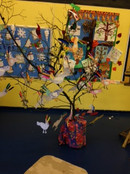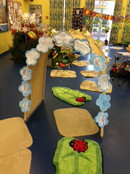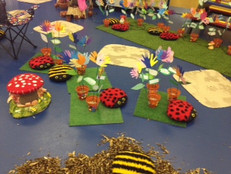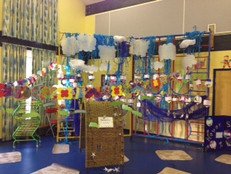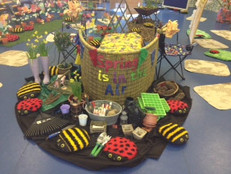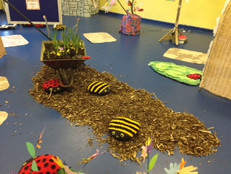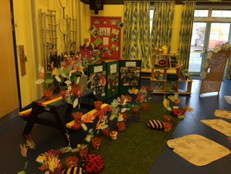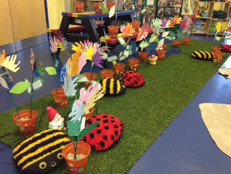 Wimborne Minster Annual Pancake Race
On Shrove Tuesday, a Year 4 team, Callum, Connor, Milly and Tamara competed in the annual pancake race around the Minster.It was a lovely spring day and the children were great sports taking part with huge smiles.Callum won the race with the other children coming 2nd, 3rd and 4th.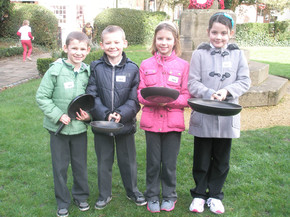 Fairtrade Fortnight
Each year we celebrate Fairtrade Fortnight with a Tuck Shop and a Tea Shop all selling Fairtrade drinks and treats to raise awareness with the children and adults associated with the school. This year, 15 children from KS2 were chosen to run these events and did a splended job.
This photo shows the children just before they opened the Teashop for business. The children became waiters and waitresses for the afternoon taking orders and serving the drinks and snacks to the adults who came to visit. Thank you to everyone who came and supported these events and especially to the children who gave up their time and did such a wonderful job.
Waste Wizard Competition
As part of their prize, the winners of the Waste Wizard competition, Kitty and Monty, visited the Eco Waste Plant at Hurn to discover what happens to all our recycling when it is collected from our homes. They were able to climb into one of the dumper trucks, watch the recycling being sorted and graded and enjoyed looking around the whole plant. They even discovered that 17 trees would need to be chopped down just to make enough paper to fill one of the school waste bins!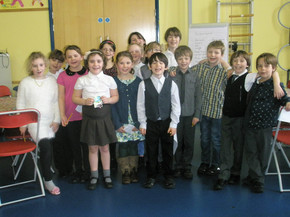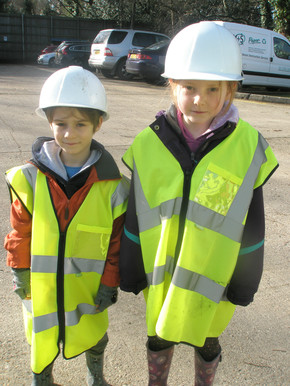 Latest Term Diary Events
Spring Clean Morning

26

Apr

2014

09:00 - 12:30

Mice Class Assembly

02

May

2014

10:00 - 10:45

Please arrive at 9.30am for croissants and cakes

Ducks Class Assembly

16

May

2014

10:00 - 10:45

Please arrive at 9.30am for croissants and cakes
Calendars page(s):
Term Diary >>
ADMISSIONS
Choosing the right school is a major decision for parents.Therefore you are more than welcome to come and have a look around our school and see the excellent facilities we have to offer. Please call the school office to make an appointment for a tour.We are very proud of the school and all we do to give the children the best possible start to their education.
new_starter_letter_to_parents_and_carers.pdf